Hidden Water Damage From Appliances | SERVPRO® of Van Nuys South
1/16/2020 (Permalink)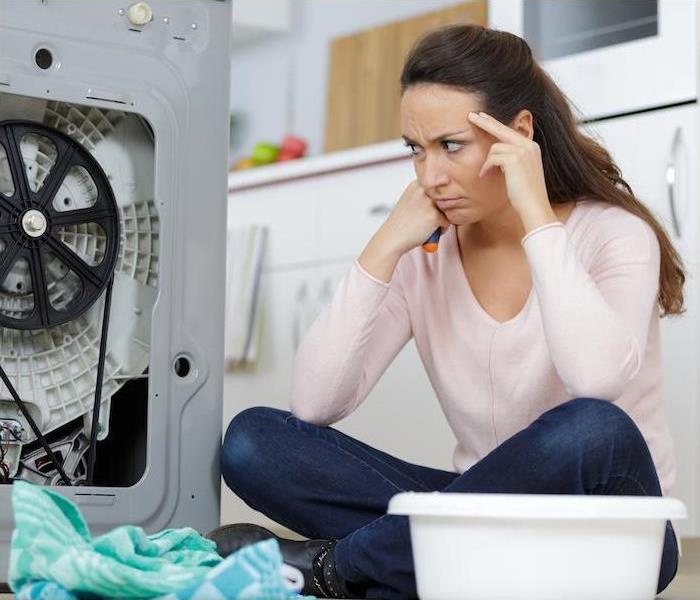 If your home experiences any flooding or other water issue, SERVPRO of Van Nuys South is here to dry, clean and repair any damage.
Any kind of water damage is alarming for homeowners to deal with. While some causes create apparent issues, when it comes to appliance leaks, there may be extensive damage before the problem is discovered.
Fortunately, by making sure that you are checking up on the right appliances and putting the proper prevention measures in place, you can help prevent this hidden damage from occurring.
Check These Appliances for Household Water Damage

Hot Water Heater
A well-maintained hot water heater can last up to 15 years, but leaks from the components and pipes may start much sooner. Checking the seals and pipes surrounding the heater is important, as well as monitoring the drain pan to ensure any accumulated water is being drained away sufficiently.

Refrigerator
Because they are not frequently moved, refrigerators can harbor hidden water damage for years before it is brought to light. Ice and water dispensers are connected to a home's main plumbing system, and if there is any issue with the seals or tubing, leaks can occur and compound with time. Making it part of your home maintenance checklist to check behind the fridge is wise.

Dishwasher
The same things said about refrigerators can be said about dishwashers, but dishwashers are an even higher risk appliance. They use quite a bit more water, and insurance coverage of their damages is not guaranteed. To avoid a large and expensive problem, check behind the dishwasher just as often as you check the fridge.

Washing Machine
The hoses that run to washing machines are common leak culprits and should be inspected monthly to ensure there are no issues. Because these hoses can also deteriorate from the inside out, it is recommended that they are replaced at least every five years to avoid hidden damage.

Air Conditioner
An HVAC system will typically drain water away as it operates, ensuring that any condensation it creates does not become backed up. However, water damage to and around the unit can occur if there are issues with this drainage system. Regular maintenance is one of the best preventatives—your manufacturer should have frequency guidelines so that you can be made aware of any issues before they turn into water damage problems.

If your home has been impacted by water damage or you'd like to put a plan in place in case it happens to you, contact us to learn how we can help.