The Dangerous Conditions Surrounding Flash Floods | SERVPRO® of Van Nuys South
11/23/2020 (Permalink)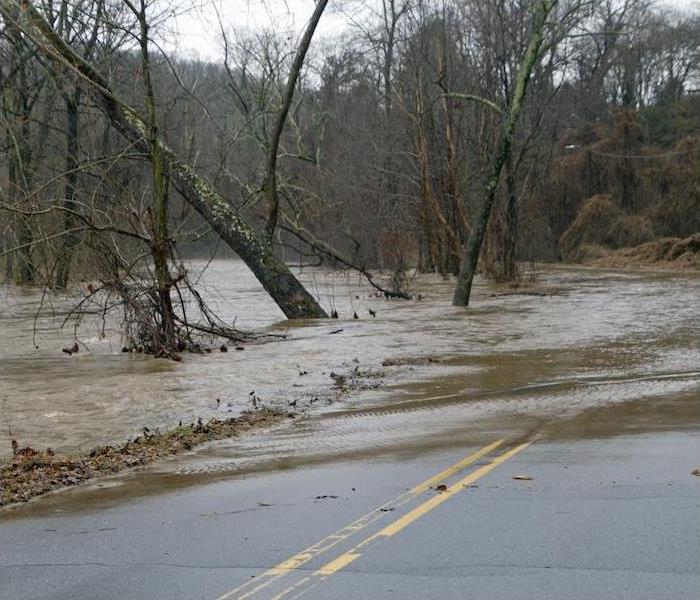 SERVPRO of Van Nuys South is your local water & storm restoration expert. We will get the job done right, contact us today.
Any type of severe weather scenario has the potential to cause danger for multiple reasons, but few present more risks than flash flooding. Flooding causes more weather-related deaths than anything except for heat in the United States, and flash floods are the deadliest of all the flood types.
If it is a possibility that a flash flood could happen, being aware of what to do is key, as you must act quickly to get out of harm's way. Being aware of the speed of flash floods, the way you can find out if you are at risk and how you can safely evacuate can prepare you much more effectively.
What Causes Flash Floods to Be So Hazardous?
Any type of flood will cause a certain level of danger, but flash floods cause even more because of the speed with which they occur. After rain begins, a flash flood will occur within six hours, but often much faster, and can impact nearly any area where the warning was issued. For those in the flash flood's path, quickly getting to safety is key so you are not caught up in the waters.
How Can I Determine My Flash Flood Risks?
Staying tuned into broadcasts from local weather officials will be the best source of real-time information in regards to the weather conditions. If a flash flood alert is issued, that simply means to stay alert and aware of changing conditions.
For a flash flood warning, begin evacuating and moving to higher ground with your family. If there is a flash flood emergency called, know that is extremely rare and get to higher ground via whatever means necessary.
What Safety Precautions Should I Know to Evacuate?
Acting quickly is key if you find yourself impacted by a flash flood warning, so knowing how to evacuate with safety in mind is so important. Here are some of the best safety tips to memorize beforehand:
Get real-time updates from local weather officials through approved channels.
Be sure everyone in your home is aware of your evacuation plan.
Avoid attempting to cross areas that are flooded, even in the car.
Stop children from touching or playing near floodwater.
Know of multiple evacuation routes, as those blocked by water are impassable.
If your home or business has been damaged due to a flood or other severe weather, you can depend on us. Contact us at any hour to learn more about our services or to report damage to your property.