Winter Poses Risks to Your Home Wherever You Are | SERVPRO® of Van Nuys South
11/21/2022 (Permalink)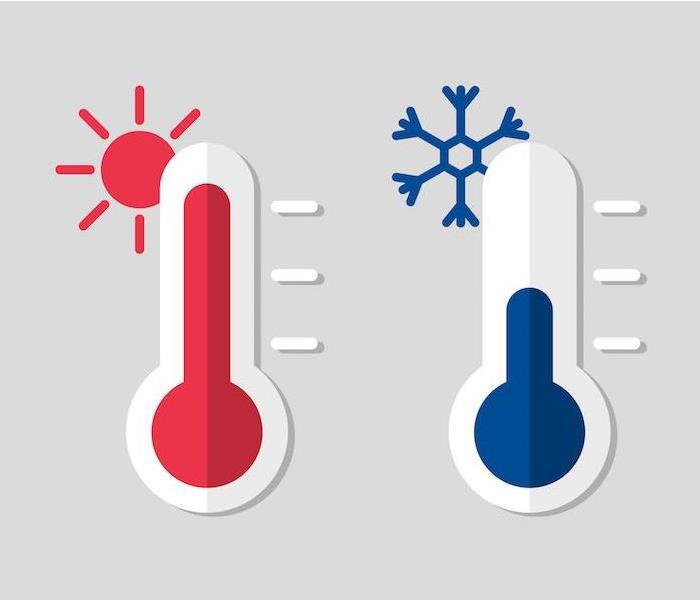 If you experience damage due to a winter storm, call SERVPRO of Van Nuys South. We have the experience and equipment for any issue.
The first day of winter is officially Dec. 21 this year, but what winter looks like changes drastically based on where you live. Here in California, we transition into winter almost unnoticeable from fall, as the temperature only drops a few degrees. We still experience days of 70 degrees or more in the peak "cold season."
No matter where you live, though, winter has its own challenges that threaten your property. Fortunately, understanding the potential risks allows you to understand what actions you can take to keep your home safe.
Winter Around the Nation

In the United States, our winters can be generally described as wet, shivery, mild and snowy, and whether the word applies depends on the region.

The Midwest and East Coast can see extremely low temperatures with heavy winter snow, but West Coast locations mostly experience a mild winter with more rainfall coming down.

Of course, these predictions can vary depending on the specific location, but it's always good to prepare for the worst and hope for the best.

Winter Around Van Nuys

In California, we see a very inviting winter, where the wind doesn't attempt to rip our jackets and hats from our bodies, and the level of precipitation is never too much to bear.

In fact, most of our winter precipitation comes in the form of rainfall, and very rarely do we see ice covering the city streets.

In Van Nuys, the winter is a comfortable experience, with the average temperature staying between 46 and 69 degrees all season long. This allows us to get out and experience the beauty more, but we also have to stay prepared for anything.

Get Prepared

A great first step in preparing for winter is to learn about the different winter storms.

Afterward, pack an emergency kit with everything you may need for these disasters, and check your existing kits to see if new items should be added. Consider adding additional supplies into your vehicle as well to avoid being stranded with nothing to help you.

It doesn't matter how cold winter gets, weatherproofing windows and doors can help prevent moisture from seeping inside and may lower your electricity bill. In addition, repair any minor roof damage and keep trees around your home trimmed to help improve your overall safety this winter.

Winter is supposed to be an enjoyable time where you chill by the fire with a hot chocolate and your loved ones. Keep SERVPRO of Van Nuys South in your contacts so you can reach us quickly if a winter disaster does strike.

If you experience damage in a winter storm, call us. We have the experience and equipment to get your home back to normal.