Protect Your Property & Stop Floodwater in Its Tracks | SERVPRO® of Van Nuys South
9/8/2022 (Permalink)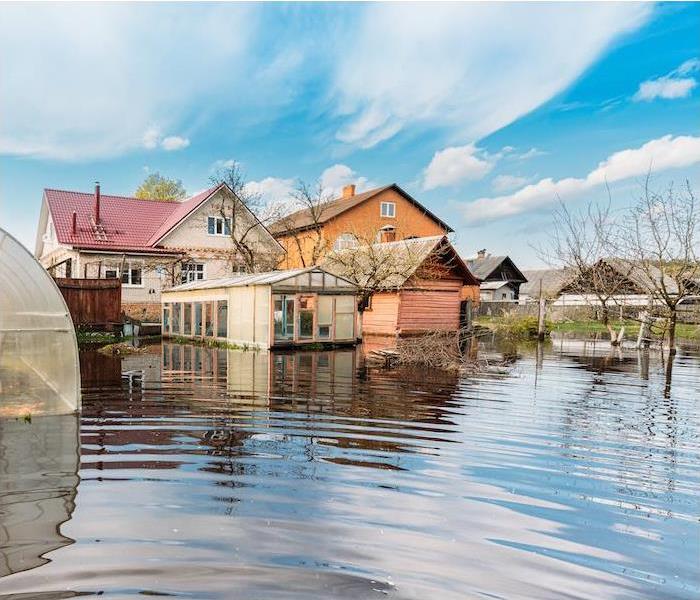 Experienced water damage in your home? Call SERVPRO of Van Nuys South to get the restoration process started right away.
Everyone needs to take steps toward flood protection because even low-risk areas can suffer serious consequences with just an inch of floodwater. You can protect both the interior and exterior of your home, but it all begins with understanding our region's risks.
Here in California, we aren't nearly as vulnerable to flooding as some other places in the country, but we still face serious risks. Wildfires create layers of ash on the ground that prevents it from absorbing rainfall, which means we can experience deadly flooding even from a minor downpour.
Additionally, our emergency services are not as adapted to flooding as other regions of the country, so it may take longer to receive help during a disaster.
Once you know the kinds of disasters we may face here, you can begin to prepare for them the right way.
Protecting Your Home From the Outside

Everyone should understand the variability of weather, especially in our region. This means you could experience a heavy downpour that could flood your property in under 30 minutes. However, you can mitigate the effects by taking time to prepare your house for flooding.

Clean your gutters out regularly, and consider using landscaping techniques that direct water away from the structure of your home. You can also create one or more rain gardens around your property that will absorb excess water, keeping it away from your house.

Utilize this information before our next flood to keep your home and your household safe from the dangers.

Flood Protection From the Inside

Once the outside of your home is safe, it's important to protect the inside of the home as well. This begins by inspecting your foundation and sealing any cracks that may exist, no matter how small.

Flooding can also happen because of hazards inside your home like faulty plumbing, but performing standard home maintenance can keep your pipes in working order. You should check for leaks throughout your home and install leak detectors in areas with frequent moisture.

A flood is a dangerous event regardless of how it starts, so it's crucial for you to prepare ahead of time to keep your home above water. To be most prepared, practice an emergency plan with your family and remember to follow it during the next storm so everyone can stay safe from the potential flood.

Experienced water damage in your home? Call SERVPRO today to get your restoration completed faster.