The Main Ways a Storm Can Damage Your Home | SERVPRO® of Van Nuys South
8/23/2022 (Permalink)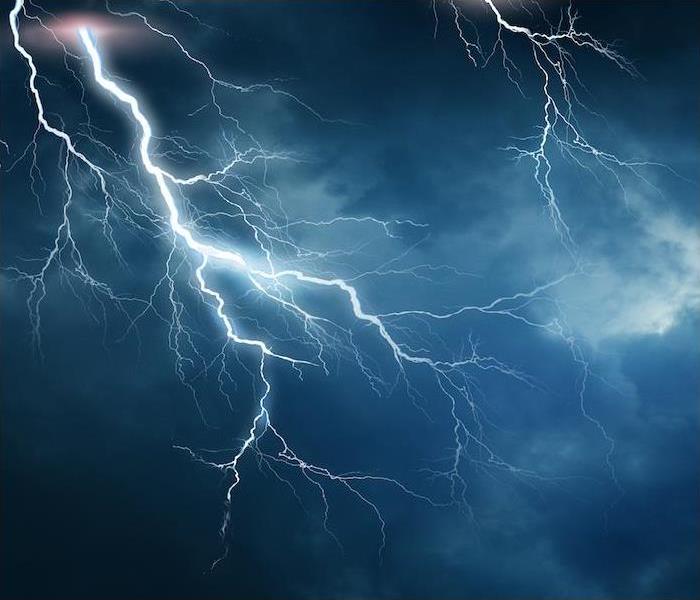 When you suffer storm-related damage to your home or business, make SERVPRO of Van Nuys South your first call.
Extreme weather events are a horrible prospect for any homeowner. These severe storms bring high winds, heavy rains and other hazards that can seriously damage any home they touch.
The type of storm and events that are taking place will help determine the level of damage you may see. Other factors like your home's build quality and the surrounding land will also come into play.
Everyone needs to be aware of storm damage, but we have to worry about a different set of problems here in California. Although we see severe storms, we face a much larger risk of flooding due to our dry soil being unable to absorb water properly. Check out these resources from the national weather service that include weather reports, tips and live forecasts.
Keep following along as we explore the main kinds of storm damage and how you can prepare for it:
Wind
Damage caused by strong winds is typically connected with tornadoes or hurricanes. However, even minor storms like the ones we see can produce speeds of over 100 mph. This wind can throw debris around your property and cause serious damage or harm.
It's best to stay away from your glass doors or windows during a storm and avoid sleeping near external walls to stay safer. You can also take steps like removing large rocks or tying down furniture to reduce the amount of debris available.
Water
Heavy rainfalls can bring thousands of gallons of water into a region in under an hour, accumulating around your house and cause extensive damage.
Consider implementing landscaping techniques around your property to help direct any water away from your home's structure to limit the destructive flow. Alternatively, you can create a rain garden, which is eco-friendly and protects your land from flooding during a storm.
You should also maintain your gutters so that they can assist with removing water from the roof. When water can collect up there, the results can be catastrophic, potentially even a roof collapse.
Impact
Damage caused by debris hitting your home with substantial force is called "impact damage." This type of damage occurs when trees fall during a storm or objects are thrown into the side of your home. The best way to prevent this is by limiting the amount of debris available and by removing any trees that are at risk of collapsing.
These disastrous weather events resulted in more than $145 billion last year in the United States. Follow these tips and prepare your property for storms in advance to reduce the risk of suffering catastrophe at your home.
When storm damage affects your home, always call SERVPRO of Van Nuys South immediately for a quick response. Our restoration professionals will help you get started on the right path so that you can get back in your house fast and back in action even faster.
When you suffer storm-related damage to your home or business, it's important that you know who to call! Contact us today to get your storm damage restoration started faster.