Have Storm Damage to Your Home? Give Us a Call | SERVPRO® of Van Nuys South
2/5/2020 (Permalink)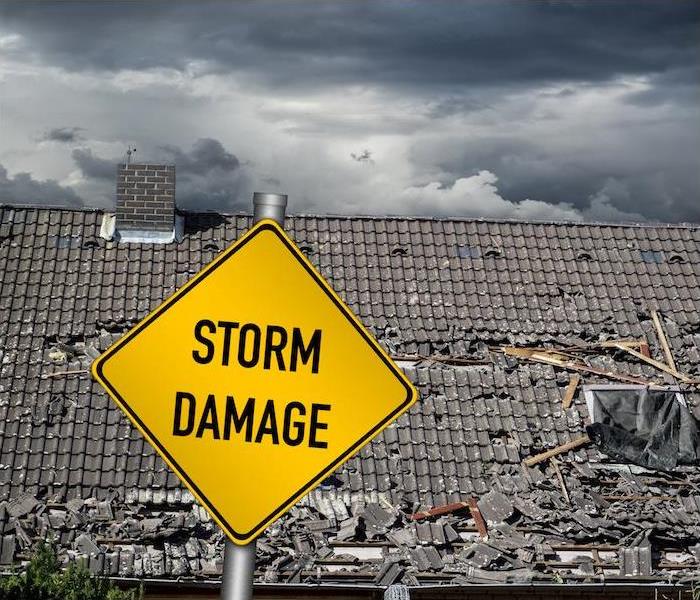 SERVPRO of Van Nuys South is your Damage Restoration expert. If you experience any storm damage call us right away.
Storm damages are a common occurrence, but if they are severe, they can be devastating. In 2018, homeowners filed for approximately $2 billion in storm-related damages to their homes, and storm-related claims are a leading cause of insurance filings.
Knowing what to do in advance in case storm damage occurs to your home is one of the best ways to prepare. That is why we are here to tell you about the services we offer and how you can count on us to get your household back on track following storm damage.
What's Included in the Storm Restoration Process
A Complete Approach to Storm Damage
Every damage is unique, which is why we approach everything with a holistic attitude. Treating structural damage, moisture buildup and mold growth in unison is the only way to achieve full restoration, which is why we make sure we are fully certified to do all of this work on your home. This way you can be certain that all of your damage will be handled.
A Team of Technicians Who Care
Our technicians' training is something we take very seriously, which is why we invest heavily in making sure they have access to educational materials throughout their career. From their initial training to educate them about the Institute of Inspection Cleaning and Restoration Certification guidelines to the seminars and ongoing classes we provide, we make sure that they are fully educated and ready to take on all kinds of damage.
An Adequate Amount of Resources
Because we have the SERVPRO® brand behind us, we have access to national resources when the damages to our community are severe. Whether we need extra equipment, additional workforce or other support, other locations are ready and willing to band together and ensure everyone in the area receives the restoration they need.
A Trustworthy Reputation
We have been working on restoration in the community for many years and have unfortunately seen many companies try to take advantage of those who have sustained damage after a storm. Because we are known leaders in the restoration industry, you do not have to be concerned with the legitimacy of our business—instead, you can be certain you will receive professional, quality work.
If you have experienced storm damage or want to learn more, you can call us 24⁄7 for more details.