How Commercial Damage Can Affect Your Business | SERVPRO® of Van Nuys South
6/16/2022 (Permalink)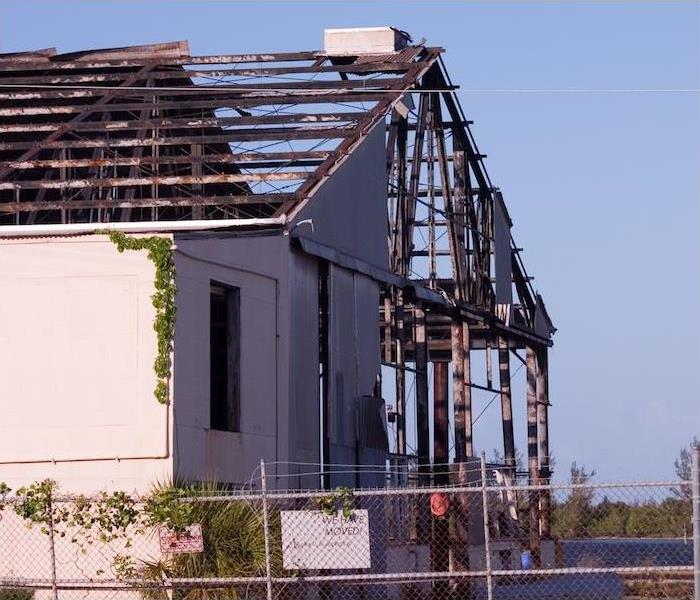 SERVPRO of Van Nuys South is your local commercial disaster team. Contact us to learn more about our commercial damage restoration services.
In the United States, we pride ourselves on the success of our businesses and our economy. Every single person utilizes a business, or multiple, in daily life.
The men and women who run our country's businesses have a lot to handle, from managing daily operations to handling the complex economics of the company that customers never see. So when a disaster strikes, it can really put a damper on the business and have dire consequences for the owners.
We've witnessed a steady increase in natural disaster damage as time goes on. The NCEI reported that over the last five years in the United States, there was approximately $153 billion worth of damage annually, which is a meaningful jump from the last period of data.
Thankfully, we've collected some important information on the most common causes of commercial damage around the country, and we hope that it can help you better prepare your business for a disaster.
<h2damage">Water Damage
High levels of moisture and water are constantly a threat to businesses in every part of our country. These issues can arise from nature or can be manmade or a result of a simple appliance malfunction, but every kind of water damage is capable of doing serious destruction.
When flooding begins outside the structure, like a flash flood, water will often find its way inside through the seals on the doors and windows. If possible, it's a good idea to landscape your surrounding area so that it directs water away from the building, as prevention is always the best way to reduce damage.
However, water damage doesn't always happen quickly, as minor leaks inside the building can cause major problems over time. It's smart to routinely check your plumbing for leaks, and your walls and floors for warping or change in color.
<h2damage">Storm Damage
Storms are the next leading cause of damage to businesses, and it's because the destruction can be widespread. While most leaks only damage one building, a storm has the potential to destroy entire blocks of businesses.
Even small storms are able to disrupt the power grid and tear trees out of the ground that can wreak havoc on a building's structure. More powerful storms are capable of ripping commercial roofing off and even doing irreversible structural damage to the property.
It is true that most storms have winds ranging between 10 to 45 mph, and these winds usually cause minor damage. But strong storms like the kind we see during spring and summer can create winds of over 100 mph. Storms like these will frequently pull walls down and even throw vehicles around like toys.
Many businesses opt for storm-protective window and door covers or strengthening the roof, but preventive tactics like these can become expensive very quickly.
Fortunately, you can also perform simple tasks to better prepare for storms and reduce the potential for destruction and costly repairs. This includes checking the seals on your windows and doors and inspecting your building's plumbing regularly as acts of prevention.
Before a storm, it can also be helpful to take time to clear your property of any potential hazards that could uproot and hit people or property.
<h2who-to-call">Know Who to Call
Commercial damage happens in many different ways, but water and storm damage are the most common in the United States. Unfortunately, these events frequently cause businesses to close for repairs, and can even force a permanent closure if the business owner is unable to overcome the damage.
We understand this and to help we offer 24⁄7 availability so that we can be there whenever you may need us. Our restoration professionals will walk you through every step and help you develop the right restoration plan for your business' needs.
If you have experienced damage to your business or want to learn more about our commercial damage restoration services, contact us today. We're here to act fast, 24⁄7.