Why Is There So Much Water Damage After a Fire?
9/30/2021 (Permalink)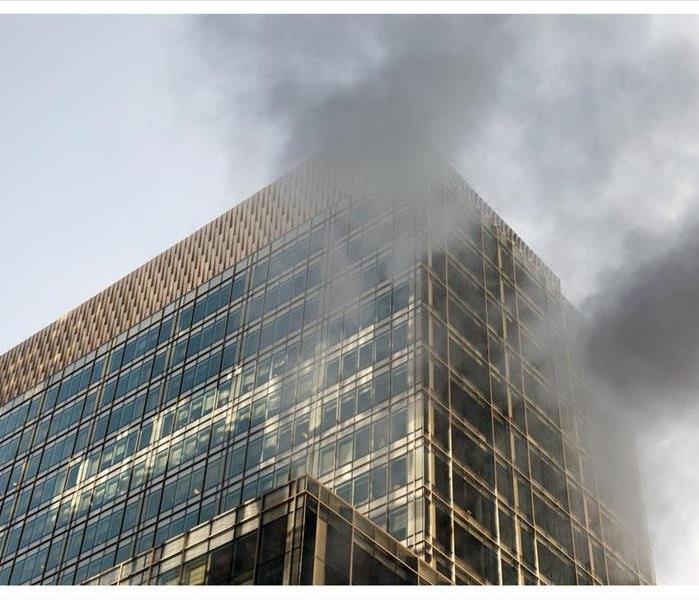 Fire damage and water damage tend to go hand in hand in these situations, and SERVPRO can help you in both case.
When A Fire Occurs, Why Is There So Much Water Damage?
A fire broke out in your commercial building in Lake Balboa, CA. When you go to assess the damage with a fire restoration professional, you're surprised to see that fire damage isn't all that has affected your property. Water stains the walls and floor. While fire can be detrimental to a structure, the water used to put out the flames can do just as much damage. You may notice water damage on your
Drywall
Furniture
Computers
Equipment
Flooring


Anything in a building that has caught fire could be damaged by the waters used to quench the flames. It may seem odd that these two sources of destruction come as a package deal, but they do and for good reason.

It's a Necessity

While it stinks that the fire hose spouts out so much damaging water, it is a necessary part of putting out a fire. If left alone, the flames could sweep through your entire building and spread to any structures nearby. The fire could leave you with a skeleton of your former office, so firefighters use loads of water to ensure the flames are stopped.

Unfortunately, the saving waters play another role in your property. It also fills your building, soaks your belongings and touches almost every surface.

It Needs To Be Addressed

Fire damage and water damage tend to go hand in hand in these situations. Both types of destruction need to be taken care of as soon as possible. If the water is allowed to sit untouched in your warehouse, you may come back to disintegrated belongings and mold-covered walls. The sooner you get a team of water and fire remediation experts in the sooner your business can go back to normal.

Fire damage rarely shows up in a commercial building on its own. When flames engulf your business, you may also have to deal with damage done by the water used to put the fire out.