We're Here for Valley Glen Businesses During Changing Times | SERVPRO® of Van Nuys South
3/17/2021 (Permalink)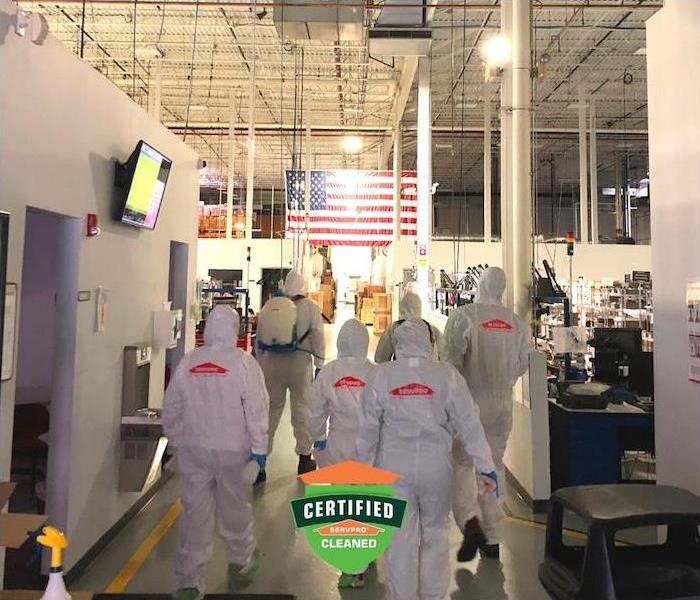 If you need cleaning assistance at your business, we're here. Contact SERVPRO of Van Nuys South to learn more.
Here's an important question our team would like to ask Valley Glen business owners. You'll probably be able to answer it immediately.
Have you made drastic changes in the way you operate your business over the past year?
If you said, "yes," you aren't alone. The majority of business owners have been searching for new ways to connect and interact with customers and clients since the pandemic began. Given everything that's happened over the past 12 months, that's understandable.
Many people who own and operate a business would also say that these changes have been stressful at times. That's understandable, too. We've never been asked to rethink how we do live, interact and do business in such a short time before now.
Not everything has changed, though. SERVPRO teams here in Van Nuys are supporting you. So is the rest of the community. And that makes all the difference.
So, whether you've decided that home offices and digital services are the way to go or if you've opted to open the doors to your business again for in-person connections, our technicians are here for you.
Tips for Business Owners in Changing Times
You can connect with powerful resources, including business loans and tips, advise and more from sources you can trust.
As a business owner, you're always looking for ways to keep your employees and the customers you serve safer when it's time to open your doors. That's where our team comes in.
We're here to ensure your business is "Certified: SERVPRO Cleaned." What does that mean? Here's what to know:
The process begins when we consult with you about your business' needs and put together an individualized cleaning plan.
Then, we'll get to work and clean your space. Our technicians use a high-level system to ensure you're ready for customers. We use proprietary EPA-Approved Hospital-Grade cleaning solutions. Plus, we use cleaning and decontamination standards directly from the CDC.
Finally, we'll certify your space. That means you (and your customers) can rest assured that you're ready to be open for business.
If you need cleaning assistance at your business, we're here. We have crews who are available 24⁄7 in the event of an emergency. Contact us at any time to learn more about our cleaning services and how we can help you.