Understanding Industry Specific Fire Risks for Your Business | SERVPRO® of Van Nuys South
2/21/2020 (Permalink)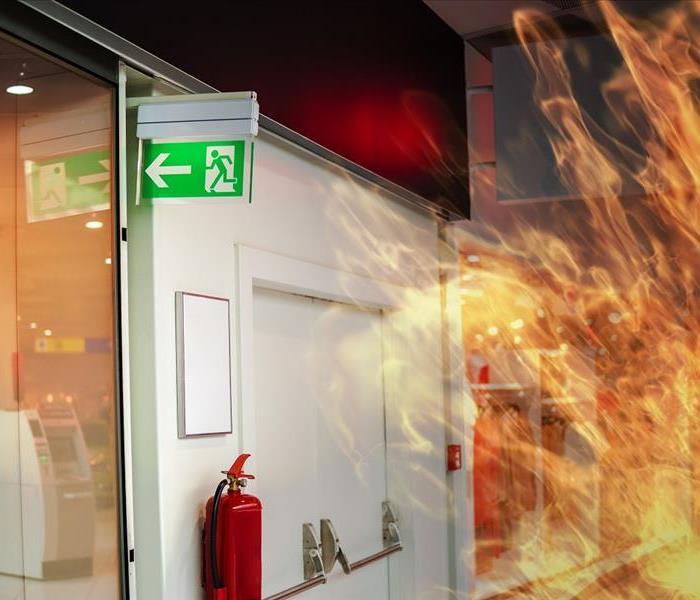 If your business has experienced a fire, call SERVPRO of Van Nuys South. We provide a full service from mitigation to restoration.
There are so many risks that a business can be exposed to throughout the course of its life, and it is vital that business owners are cognizant of the risks specific to their situation. One of the most commonly underestimated risks for businesses is a commercial fire. These can devastate businesses, and in many cases, force permanent closures.
One of the smartest things that business owners can do to combat this is to understand the risks specific to their industry in order to practice preparedness in a strategic way. Knowing what fire dangers your business is likely to face will help you plan ahead and take measured steps to prevent an emergency and protect your investment.
Planning for Industry Specific Fire Risks
Identify your specific risks. Not every industry will face the same fire risks, so you should know exactly what yours might be to begin your planning. For restaurants, cooking fires are generally the most common cause of fires, while factories might be more concerned with chemical reactions or equipment short-circuits. Regardless of what risks you might face, it is important to put in the effort to identify them so you can make more informed planning decisions.
Increase safety measures with these things in mind. Now that you know where and why fires are most likely to break out in your business, you can begin to plan strategically to prevent them. Increasing necessary safety measures is a smart first step here—for example, adding more accessible fire extinguishers near grills or fryers, or installing sprinklers and extra fire detection equipment near machinery can go a long way in stopping a fire quickly once it starts.
Involve your staff in your fire safety planning. As you work to take more fire safety measures, be sure to include your staff in the process for best results. Go over your fire safety plan with them so everyone knows key information such as where fire extinguishers are located and how to perform a quick evacuation if need be. By involving your staff in your efforts, you can create a safer and more prepared workplace for everyone.
If your business has experienced a fire, we're here 24/7 to respond and begin restoration. Call us today to learn how we can help you.