A Guide to Business' Flood Preparedness | SERVPRO® of Van Nuys South
10/24/2019 (Permalink)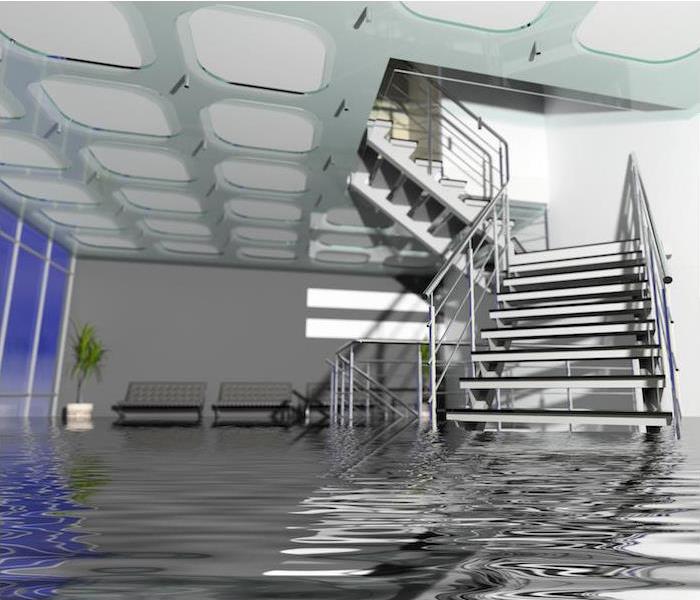 A flood can happened when you least expect it. If your business experiences any water damage, contact SERVPRO of Van Nuys South. We will work quickly
Even for business owners who are not located on a historic floodplain, it is crucial that they prepare for flooding. It has been reported that over 90% of natural disasters involve flooding, meaning they are more likely to happen than most think.
Increasing the safety of yourself and employees is the most important aspect of flood preparedness, but it can also be valuable for the continued success as well. By preparing the right documents in advance, you will be prepared to begin the reopening process right away.
How Businesses Can Be More Prepared

The information regarding preparing for floods might seem overwhelming, but we've assembled some of the most important tips in one easy place:
Use FEMA's website to access their Flood Map to view your annual risk factor and other important information specific to your location.
Use the list below to determine what documents to copy and safely store.
Provide regular training on the official Emergency Action Plan for employees.
Have regular drills where you and all personnel complete an emergency escape.
Talk with your insurance agent about flood insurance as it is not always included with regular business policies.
Make sure your office emergency kit is stocked and any food stores are not expired.
Use elevated surfaces for computers so they are out of the water's pathway.
Document Protection and Flood Preparedness

Having the right documents on hand can have a big impact on how quickly you can reopen following a flood. Here are the best paperwork pieces to keep stored safely away:
All the checklists and tasks necessary to complete for reopening
Contact information for anyone you should check in with, such as staff and vendors
The information regarding your insurance agent and flood insurance, if applicable
Backup recovery guides for computer files
Financial paperwork such as leasing information, tax return copies and other information
If your business has experienced a flood, we are always here to help. Call us 24⁄7 to get our team of professionals to your business quickly so you can get back on track.